4 tags
15 tags
Creative Writing Impromptu 2
My professor gave us this prompt: You discover the world really does revolve around you. She gave us 17 minutes. This is what I wrote: TO: The Director of the CIA There was a time when I could skulk unawares, without a single person giving me much thought. It wasn't that my existence was meaningless, it was just that I was too quiet for an outspoken generation. I was raised to mind my own...
19 tags
Creative Writing Exercise 3-Dialogue
This time we were told to write a story with predominately dialogue telling the story. We had to have two characters, each hiding a secret, and we had to only hint or give clues to the readers as to what the secrets were. Can you guys guess? Professor gave us a word limit on this as well: 750 words or less. "Opal Alms Pleases the Blind" The heat waves were visible outside the window...
12 tags
Rise to the Next Level
This is a website that English majors run where they review/write essays about video games. I've even participated in this. Even if you're not interested, at least spread the word and help out English majors! You can reblog this or Like them on Facebook or follow them on twitter! http://nlgo.net/
5 tags
"I have, as it were, my own sun and moon and stars, and a little world all to..."
– Henry David Thoreau, Walden (via moonandmoon)
6 tags
3 tags
13 tags
Creative Exercise 2-Description
In this exercise, we have to use descriptions to convey a feeling without blatantly stating it. See if you can guess what I'm trying to convey~! We were given a 250 word limit as well. Hand Puppets' Chitter The room was not a perfect square, regardless of what the hostess said to Veronica Piers, it had to be a rectangle. Bottom line, it was a rectangle and the hostess was lying...
14 tags
Creative Writing Impromptu 1
My Creative Writing professor gave us this prompt: I turned on the shower and blood poured out of the faucet. We were given 15-25 minutes.This is what I wrote: I turned on the shower and blood poured out of the faucet. Horrified, I attempted to exit the shower, but the blood already smeared on the tub's floor caused me to slip. I flopped over the tub's shallow wall, wailing and...
7 tags
4 tags
5 tags
5 tags
5 tags
5 tags
Theodor Seuss Geisel: Can you use your imagination?
J.K. Rowling: Do you believe in Magic?
Rick Riordan: Do you know your myths?
Ryan Murphy: Why be like everyone else?
Suzanne Collins: Are you going to make the right choice?
George R. R. Martin: All die, so why fear it?
Veronica Roth: There are always secrets to be broken?
Cassandra Clare: What would you do for love?
Lauren Oliver: What is a world without love?
Orson Scott Card: Can you really break the status quo of society?
Scott Westerfeld: How does one define beauty?
John Green: What is the purpose of living?
Sir Arthur Conan Doyle: Fuck you all go away leave me alone I hate you so much why won't this bastard die?
4 tags
The Girl & Her Books: Famous authors, their... →
Sylvia Plath: There certainly isn't enough genuine talent for us to take notice. Rudyard Kipling: I'm sorry Mr. Kipling, but you just don't know how to use the English language. Emily Dickinson: [Your poems] are quite as remarkable for defects as for beauties and are generally devoid of true poetical qualities. Ernest Hemingway (on The Torrents of Spring): It would be extremely rotten taste,...
6 tags
5 tags
I once dated a writer and
hankyouhaveastupidface: Writers are forgetful, but they remember everything. They forget appointments and anniversaries, but remember what you wore, how you smelled, on your first date… They remember every story you've ever told them - like ever, but forget what you've just said. They don't remember to water the plants or take out the trash, but they don't forget how to make you...
14 tags
5 tags
4 tags
4 tags
Watch
MythBusters settle the 'Titanic' debate: Did Jack have to die?
4 tags
2 tags
Reblog if you are not a pedophile.
travellingbytardis: no-im-not-me: oblivious-cancer: If everyone doesn't reblog this, I'm unfollowing all of you. reblogging for that gif. though I'm not a pedophile, either.
5 tags
12 tags
6 tags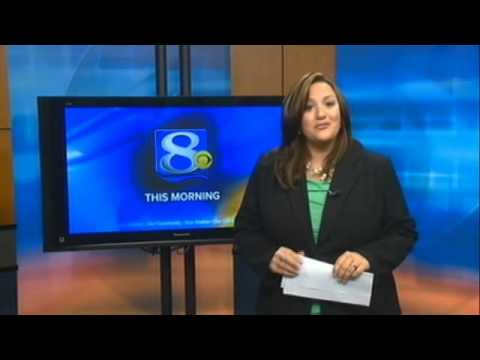 12 tags
8 tags
5 tags
8 tags
200 Likes = Oppa NLGO Style →
jellyfish-and-tigers: Hey guys! Just a quick PSA here. Next Level Gaming Online is my university's gaming review/podcast group and if their Facebook page gets 200 Likes, one of the members will do the Oppa Gangnam Style dance. If you love video games, Like it! If you just wanna see yet another guy attempt to be as swag as Psy, Like it! Cheeky! I was tempted to do the same thing here, but...
9 tags
9 tags
And the cracks begin to show
I've been having some moments in my life where I realized something. I haven't been a very happy person for a while. It's mostly due to my part-time job. Jobs always suck and I've never been a fan of my customer service job since day one. Mostly because I'm the quiet person that doesn't like socialization (I can interact with people, it's just I...
7 tags
salutationtothestars asked: Was I not following you!? I could have sworn I was! Either way this is my sincere grovel-y apology and I have fixed it I am following you now.
5 tags
have you ever loved a character so much that you can't even really explain why you love them as much as you do or when you started feeling that way it just sort of happened and that's how it's going to be forever and ever
6 tags
"If a writer falls in love with you, you can never die."
– (via syngling)
4 tags
saccharinescorpion: you draw or write something you're really proud of and you know everyone will love, and you post it and no one touches it
4 tags
frecklesbajorek: Do not pity the dead, Harry. Pity the living; and above all, pity those who believe 50 Shades of Grey is actual literature.
6 tags
5 tags
10 tags
Everyone has those days
But I seem to have one every week! Today for instance, I got up uber early and I was ready to eat a filling breakfast then get to school uber early! And then family happened, I got distracted in discussing the universe with my family, then I left later than usual. Spent HALF AN HOUR driving around campus parking lots, finally found a space, only to see I was several minutes late and since I parked...
4 tags
lenoir-whittlethorn started following you
salutationtothestars: Oh my gosh, hi! My night has been made~! :D Hello!
7 tags
4 tags
Finni Chang: Otakon Artist Alley Complaints →
finnichang: UPDATE: The situation is currently being communicated through Otakorp's Chief of Staff. We are trying to come to some sort of resolution, so until the situation is resolved or gets to a point that it can not be resolved, I won't be disclosing any more information at this point in time. We're…
6 tags
Guilt Trip:Writer's Block
I follow a huge plethora of artists on dA, and I remember almost a year ago, one particular artist suddenly announced they were going to leave for a while. It was a six month hiatus, but around the end of Spring semester, they came back. Now they're exploding with artwork after artwork, good/better quality than when they left. To be honest, I'm not enjoying much of my summer because...
3 tags
6 tags
Helping a Friend can be difficult
But thanks to some strong hazelnut flavored coffee, I may have a solution. Fashion changes with the times and the fickle nature of a generation, but art will always be able to stand the test of time. Art is the monument of an era, no matter how odd, how confusing, or controversial. So between an article of clothing and a parcel of art, the parcel of art looks more promising. :) Hopefully this may...
7 tags
8 tags
Looking back at old posts
…I definitely suffer seasonal depression. Cause all those feels are pretty much gone from me now it's summer. Going to be posting some short stories soon (by "soon" I optimistically mean tonight) and they are going to be rough drafts…random bits I pick up whenever I stare dully into the fluorescent lights at my job. See you guys soon.